Information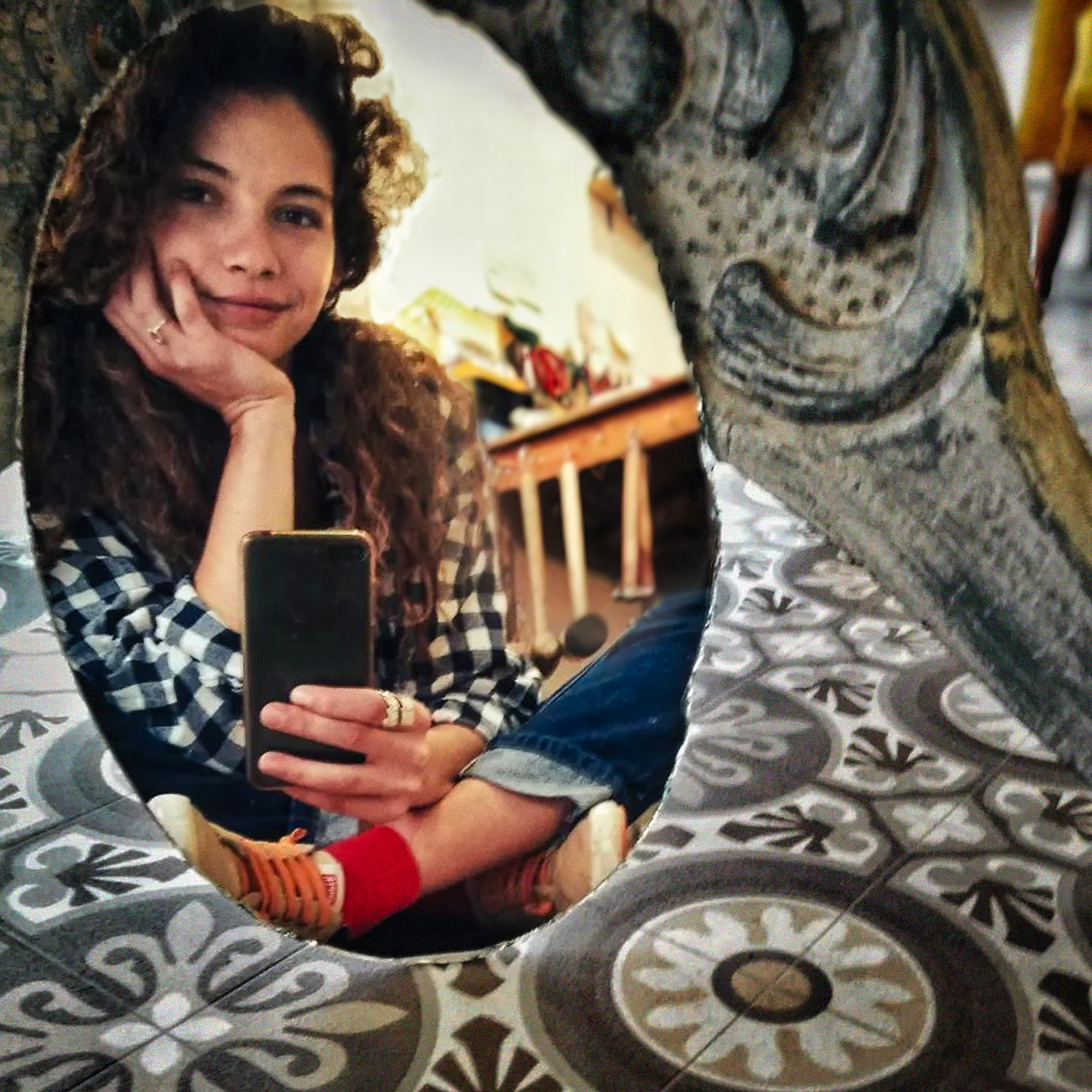 "ΤΗΡΑ ΤΟ"

"TIRA TO" derives from the ancient Greek word <<tirao-tiro>>, which means to look/to observe
and is still used in some Greek dialects nowadays. I advise you to browse through my
collections and take a look at the details that render them unique.

Vasilia Vlachopoulou

I am a handmade jewellery technician and designer. I have studied at MOKUME school for art
studies in Thessaloniki and immediately after graduating started working at one of northern
Greece's most approved workshops. Upon returning to Xanthi, my hometown, I began tutoring
children and adults on handmade jewellery and on the history of art. In 2021 I founded my own
workshop, under the name "TIRA TO" and started to create art that reflects myself.
Reuse & Environmental values

My love for nature and my desire to create a business with a low carbon footprint has led me to
reusability/upcycling. I collect old objects, faded into oblivion, by giving them a purpose and
value. The materials I prefer using are usually copper, bronze, brass, wood and glass. Parts of a
bronze faucet or of a vintage lamp can be transformed into a bracelet or a ring.
Jewellery from reused/upcycled materials is unique due to its small quantity of similar raw
materials. Therefore, most of them are created exclusively only once!
The collections also include jewellery from silver and brass, which are not products of
reusability/upcycling.
Each and every piece of TIRA TO jewellery is uniquely crafted with affection and devotion.
The manufacture of jewellry

All jewellery are handcrafted in a laboratory in Greece, specifically in the town of Xanthi.

Metals such as silver, copper, brass, bronze, and aluminium are used in their creation, as well as materials such as wood, glass, liquid glass, bone, and so on.

The rotation of raw materials is fascinating because each one has unique properties and behaviours. I'm constantly discovering new characteristics in each one, so I approach new ones with curiosity materials. Of course, I chose some metals because I have more experience with and knowledge of them.